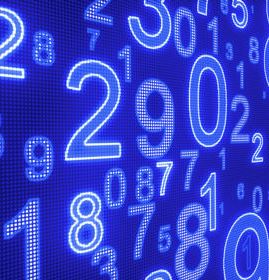 A post on everyone's favorite delayed subject- medical codes. Though coding might not be the juiciest story to ever come out of workers' comp, it could be a very important and often overlooked component of a workers' comp claim, as this article argues. I think she makes some interesting and thought provoking points, especially as the ICD-10 implementation looms in the near future.
The article starts with the statistic that 60% of a workers' comp claim is due to medical costs. The rest is probably a mosh-posh of lost time, fines, etc. But over half of payments are medical related. And where there is money, there is a chance for fraud. It is great when an adjuster can finish up the other 250 things on her desk and really focus on the claim coming in. Then she might be able to catch the fact that the incoming claim with a code for vertigo when the patient has sprained their pinky finger might be fishy. They might prevent that extra $250 fee or whatever from being paid.
But the fact is that adjusters are extremely overworked and are looking at many documents a day, which means that this code might be missed. Again. And again. And again. Until the payer has doled out thousands of dollars for something that should not have been approved in the first place. Beyond fraud there is just the common claim that gets out of control and ends up costing more money than it should have. If someone had been able to catch that downward spiral early on they could have saved the claim.
ICD-9 codes are great because they offer consistency and universal readability. But the author of the article asserts that when companies are not utilizing the power of these codes for predictive or analytic advantages, they are missing out. She says that by electronically managing these codes, a world of information becomes accessible. You can tell when a claim is starting to go south, you can catch fraud, you can look for trends that might be able to predict and prevent similar accidents or resulting injuries.
If organizations are able to use their systems to gain information from applied codes it could be a "game-changing" step-up for organizations. It might also go a long way in preventing symptoms from getting worse, as claims that are headed in the wrong direction can be caught earlier on in a smarter system. It could go a long way in lowering costs as well.
ICD-10 is looming and I'm sure a lot of these insights will transfer over to ICD-10. For our adjusters who are already keeping track of 130+ cases at once this increase in codes will only make it even harder to keep track of the codes manually and try to draw useful information from them. Though the crucial part of comp comes from human interaction, a little help in getting to that point of the process would be great.