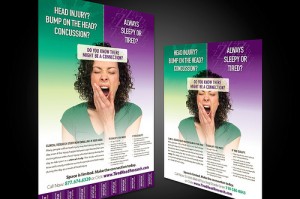 An Idaho woman who claimed that she was unable to work due to a head injury she received is now facing felony charges.  She allegedly received $12k in workers' comp benefits and another $4k in vocational rehab benefits.
Donna Childers-Adams claims that she received a head injury at work in 1995 while working at Federal Way.  In 2008 she filed a workers comp claim saying due to that head injury she could no longer work. Washington L&I began paying her time loss benefits in 2009.
For two years while receiving benefits she signed off on 15 verification forms that she was unable to work.  In 2011 L&I began to investigate her and found that she was working at a tannery the entire time she received benefits.
Court documents show that Childers-Adams asked for an extension in benefits while employed and while claiming that she has not worked since 2008.  She faces first and second degree theft charges as well as two counts of perjury – all of these are felony charges.
Childers-Adams received roughly $16k in total benefits.  This case is still pending as of today.  I can absolutely see why she was investigated. I cannot see why 13 years later you all of the sudden cannot work from a head injury that long ago.  I think there should have been a better investigation done before she even received benefits.  I could see people have issues a few months after the injury, but not 13 years after the injury occurred when you were fine for all that time in between.
Source:  WorkersCompensation.com