Note: Fellow reporter Kelia Scott scooped me on this yesterday, but I thought everyone could use a little bird humor on this Friday!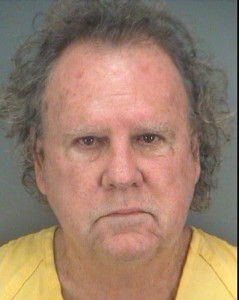 No matter how much good you do, you need workers' comp, especially if the authorities tell you so. That's what Ralph Heath, founder of the Suncoast Seabird Sanctuary, found out while getting his mugshot at the Pinellas County Jail in Florida.
The Suncoast Seabird Sanctuary, which used to take in wounded birds for the last forty years. For six months in 2012, Heath ran the operation without workers' comp insurance. He blamed this lapse on his insurance carrier.
Heath also ran 'a-fowl' of the authorities. Apparently over a year ago it was reported that the Department of Labor investigated the Sanctuary for not having the health insurance that it was charging the employees for through payroll de'duck'tions.
The money problems were fairly rampant, judging from the fact that the IRS filed three liens and the state also filed a lien for unpaid unemployment taxes. All in all, I'm thinking this guy might be spending some time in the 'birdcage.'
Please share your comments, gorans or other waterfowl puns over on our LinkedIn group!
Via the Tampa Bay Times