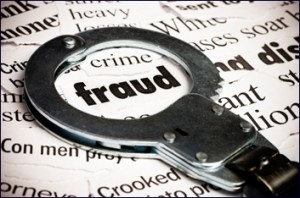 James Levice Davis Junious (say that five times real fast) is a 33 year old institutional officer who has been arrested for allegedly collecting more than $60,000 in workers compensation benefits that he was not entitled to.  He has been charged with 5 felony charges including grand theft and insurance fraud.
In 2012 Junious injured his elbow while at work as an officer.  He was given short term disability and was collecting his benefits right up till the day he was arrested.
Junious also owned and operated a landscaping business.  According to his doctors and claim adjuster Junious told them that due to his injury he could not operate his business.  An investigation was launched into Junious and in April of 2013 evidence showed that he was back to working as a landscaper while on disability.
He was photographed moving 60 pound stones, laying concrete walls, placing sod, and other duties that he claimed he could not perform due to his injuries.  Santa Barbara Sheriff's department made the arrest.  It is deemed that the total loss on this case exceeds $71,000.
Workers compensation fraud not only effects taxpayers and workers who end up paying more money it also has a direct effect on a state's economic stability.  Hundreds of millions of dollars are lost to fraud every year that could be going to improve infrastructure and other necessities.  It is good to see the courts come down on these fraudulent activities and Junious will get his day in court.