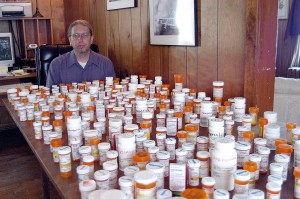 A new study is out from the Veterans Administration Center for Health Information and Communication that may be meaningful for those with chronic pain, a big issue in workers' comp as that usually translates to painkiller use and dependency.
This new study used "telecare intervention" on 250 patients with chronic musculoskeletal pain, and it seemed to improve the condition of those who received the intervention versus those who received normal care. The group was randomly split in half and had moderate pain for at least three months.
The intervention treatment utilized automated symptom monitoring (ASM) alongside of an algorithm-guided stepped care approach to treat patients using analgesics. The ASM was either delivered via a phone call or online and patients would record their levels of pain. They would be weekly at first and then, as the trial went on, turn to monthly check-ins. The trial lasted 12 months. The reports measured a total of 15 items- seven were symptom related and eight were questions asking the patient how their everyday activities were affected by the pain. The stepped care algorithm would adjust type or dose of their medication based on ASM responses and corresponding nurse recommendations.
The researchers found that those in the telecare intervention group had a significantly larger improvement in their pain score after the study was over. The Brief Pain inventory scale is on a 1-10 and they started at 5.31 and were reduced to 3.57, while those in the control group started at 5.12 and were reduced to 4.59 after 12 months. The results were similar for pain severity and pain interference (interfering with their normal activities). Though the intervention group received more analgesics, opioid use between the two groups did not change. Patients in the control group were more likely to develop worsening pain. And of the 166 patients who did not start off taking opioids, only 6 started to take opioids by the end of the study.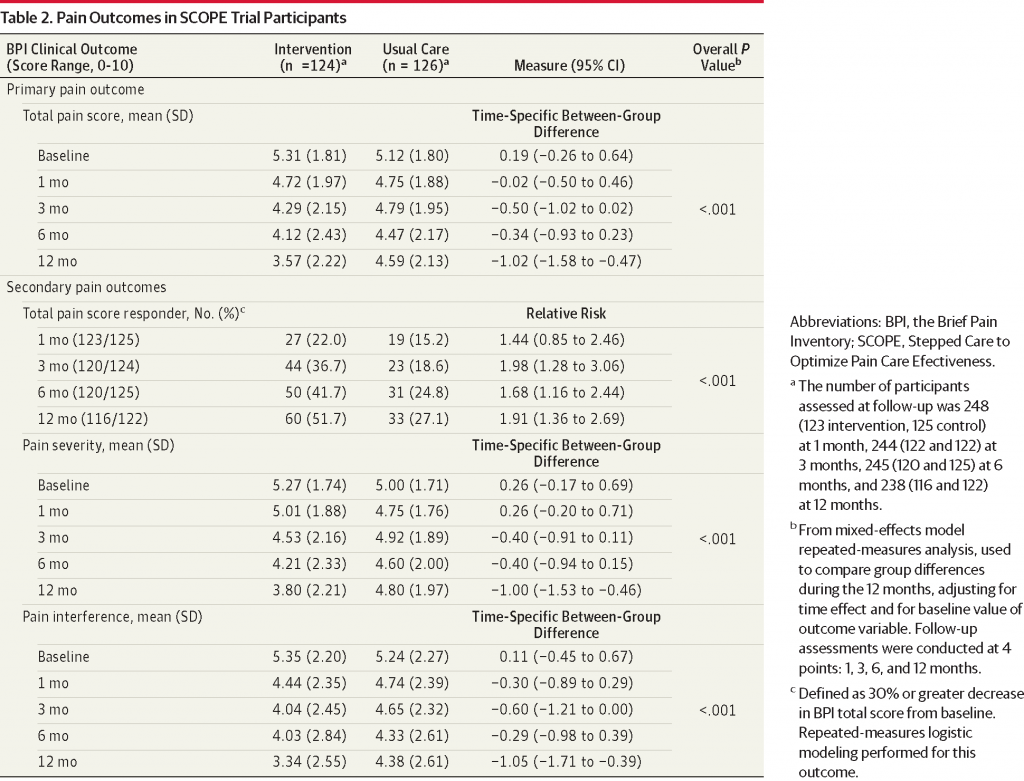 Supporters of the study and its results say that it would be relatively easy to implement these kinds of programs without an additional burden on physicians. The monitoring technology is automated and a nurse case manager would oversee any dosage adjustments. The authors of the study say that each patient might take up just three to four hours of a nurse case manager's time and one hour of a physician's time in that 12 month window.
The article did say that there can be some issues with this telemedicine practice. One doctor who is based in the West Pacific practiced telemedicine to patients in Utah, and the Utah Division of Occupational Professional Licensing stopped him because they said he did not have enough contact with patients before prescribing them drugs. So maybe doctors who are halfway around the world from their patients should think about the way they administer care in a different way. But for doctors who might be able to actually see their patients quickly, should an emergency occur, this could be a useful option for care.