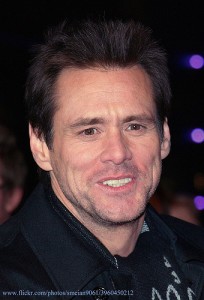 Hollywood actor and comedian Jim Carrey is being accused of allegedly failing to carry workers' comp insurance for the employees of his famous NYC art studio.
Carrey opened his studio – Church of FCC back in 2011, legal documents filed by the WCB allege that Carrey failed to maintain comp insurance for all of 2012.  He received a fine of $72,000 and the Board is now taking him to court.
Carrey's rep says that this is a clerical error on the part of the WCB and will be cleared up immediately.
It all fun and games until you get caught operating a business without workers' compensation insurance.  This is one area of a business that the states do not mess around with and they will come down on you hard.  These are all just allegations as of now because if it is a clerical error then it will all be resolved, I would hate to hear that Carrey is being a "Grinch" if something should happen to one of his employees while working.
Source: TMZ