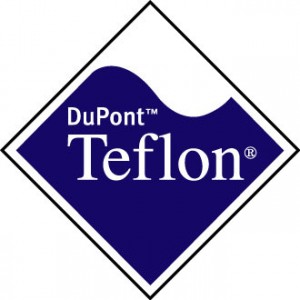 Nine residents of Ohio and West Virginia have filed lawsuits against DuPont Chemical Co.  The lawsuit claims that DuPont Co. based out of Wilmington,DE knowingly contaminated drinking water with a dangerous chemical known as C8 which they used at their West Virginia plant.
There have been around 50 similar cases filed against DuPont since April 2012, along with a wrongful death suit.  The courts put together a science panel to investigate such cases and these scientists have found that there are probable links between C8 and a variety of cancers including; kidney, testicular, thyroid, and others.
DuPont denies all charges that have been filed against them.  C8 is a main ingredient in Teflon that the company plans to discontinue using and making in 2015.
How many households out there have Teflon pots and pans.  How many more cases will there be seen now and in the future.  These cases are just from consumers.  What about the workers in the plants dealing with C8 on a daily basis; handling and inhaling the chemical.  This will be an interesting story to follow in the near future to see how many people and employees end up with cases and how it affects DuPont.
Source: TIME