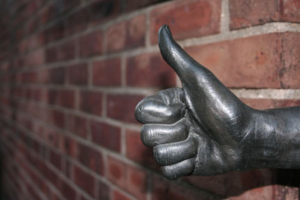 Three bills that are intended to reduce opioid abuse in Louisiana were signed by Governor John Bel Edwards yesterday.
House Bill 192 limits first-time opioid prescriptions to seven days and doctors are expected to talk to patients about the risks of opioid prescriptions. The limit for first-time prescriptions was 30 days. This will not apply to prescriptions for patients with chronic pain. This goes into effect August 1st of 2017.
House Bill 490 creates an Advisory Council on Heroin and Opioid Prevention and Education to do things like collect data on opioid overdoses, to study the impact that treatment and prevention efforts have had, and to monitor the progress of current state initiatives. This will go into effect August 1st as well.
Senate Bill 55 requires physicians to check a prescription monitoring system before prescribing to their patients to make sure that patients are not seeking out opioids from several doctors. This system exists in Louisiana but doctors have not been required to check it. This does not apply to patients in chronic pain. This goes into effect January 1st of 2018.
This news comes after a formulary bill failed in the state last week, a bill that that would have established the Work Loss Data Institute's "Official Disability Guidelines" Appendix A closed pharmacy formulary. The legislature ran out of time to hear the bill (HB 592). Representative Kirk Talbot sponsored the bill and hoped that the closed pharmacy formulary would help to reduce opioid abuse and misuse. Opponents said that it was cost motivated, and would only delay care and decrease available physicians in the system. The state's governor and the Director of the Office of Workers' Compensation, Sheral Kellar, both opposed the bill.
In the Workers' Compensation Research Institute's 2016/2017 report, Louisiana was found to have the second highest use of opioids in workers' compensation out of the 25 states studied.
Read more about the signed bills here.