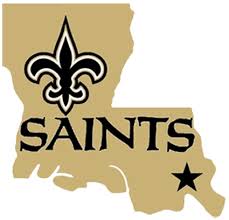 As is federal law when an employee is injured in the scope of their work and can no longer perform that job that employee is entitled to workers compensation benefits in the form of wage loss benefits.  Wage loss is calculated by comparing what the average weekly rate was when the employee was working to what they can make after the injury – if after the injury it is less then that employee receives wage loss benefits.  Employees loss wage benefit is determined by taking their average salary and dividing it by 52 (the number of weeks in a year).
Under House Bill 1069 professional athletes would be treated differently in the way their average weekly wage would be determined.  Most professional athletes have a variable wage in the way they are paid by their contracts, they are paid more during the actual season when they are playing then when it is off season.  Under the new bill professional athletes would receive work comp benefits based on their average weekly wage at the time of their injury.  A standard NFL contract has the payment method being a standard as described in paragraph six of a contract stating that a player will receive their full year salary  in weekly or bi-weekly installments – therefore if a player is slated to make $3.4 million dollars they are set to receive $200,000 dollars a week for 17 weeks of the regular season.  Therefore is a NFL player were injured in the preseason or the off season their average weekly wage would be substantially less and therefore their work comp benefits for wage loss would be affected under the new bill.
The bill would not affect medical benefits or monies received as part of the league's CBA.  This bill is only to calculate the amount of additional workers comp benefits that teams in Louisiana are required to pay players for up to ten years after their playing careers have finished.  This bill would only apply to players and would not affect members of the coaching staff.  So looking back to when Sean Peyton was injured on the sideline and torn his knee apart – if that would happen in a preseason game with HB 1069 the state would take his $8 million dollar contract and divide it by 52, if the same injury happened to Drew Brees in a pre-season game under HB 1069 they would take his current salary of about $,700.00 a week and divide that by 52 instead of his enormous regular season contract of roughly $12 million dollars. If HB 1069 fails to pass they all workers in the state of Louisiana including professional athletes would be treated the same.
The Saints organization feels very strongly about this bill – in fact they are the ones who brought the bill to the house.  Now Drew Brees, the Quarterback of the New Orleans Saints is standing up and taking a voice to oppose the bill and protect the rights of this teammates.  Players feel that the bill looks to exploit the fact that they are paid their salary during the season and things can occur during the off season or pre-season that can impact their playing in the regular season and they should be fully compensated for it.
Bills similar to this have been brought to the house before and have not been passed.  It will be interesting to see if this one continues the same path as ones before it or it makes it through.  I understand that these guys make an exuberant amount of money but they are subject to many injuries that can end a career as fast as it starts.  These players should be well educated on money management and how to save for a lifetime, many just go out and blow all their money as soon as they get it.  We will keep an eye on this and see where it goes from here.