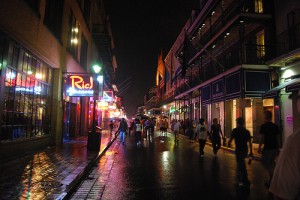 It has been recommended by a national group to cut workers comp rates in Louisiana by 5% as a result of having less workplace incidents, though other factors are also included in this recommendation.
Claims have been on the decline since 2011 and as a result, the NCCI has filed documents with the Louisiana Department of Insurance citing these figures to justify rate cuts.
Losses have been down in 2010 and 2011 according to the Louisiana Workforce Commission which gets a report of every injury that occurs on the workforce.
NCCI says that a decrease in lost time claims and medical spend were other factors in this reduction.  They also recommended a reduction in certain industries within workers comp, they are:
Manufacturing – 6.7 percent
Contracting – 5.0 percent
Office and clerical – 6.1 percent
Goods and services – 5.7 percent
Miscellaneous – 2.7 percent
Louisiana also experienced its first annual decrease in medical spend for the first time in the 10 year history of it being tracked, when employers were able to save an average of $2k per case from 2012 to 2011.
Louisiana has taken initiative to improve overall treatment for injured workers and really tried to contain costs. As a result, it has shown the employers there will see their costs come down a bit and will help them economically.
Source: LA Workforce Commission