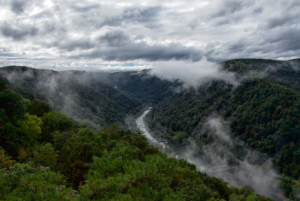 The National Council on Compensation Insurance (NCCI) filed a 10.3 percent reduction in workers' comp lost cost rates with the West Virginia Insurance Commission, which will make this the 13th year in a row that rates have decreased in the state. It will become effective November 1st and the Department of Revenue expects it to save employers a projected $21 million in premiums.
In 2006 the state privatized workers' compensation and ever since they have seen premiums decrease. Employers have saved an estimated $373 million in those years. BrickStreet Mutual Insurance is the largest insurer in the state accounting for just under half, or 44 percent, of the market share in 2015. American Mining Insurance holds the next largest spot with 3.8 percent.
Governor Jim Justice and State Revenue Secretary Dave Hardy are both pleased with the results of the state's efforts to lower rates.
"This rate reduction will really help businesses in our state," Justice said in the news release. "When you look at the strides we've made over the past 13 years to lower workers' compensation premiums, it is impressive how far we've come. This is great news for employers and will translate into more jobs for West Virginians."
Read more from the Register-Herald