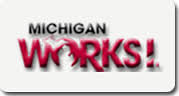 As more and more people are entering the workforce Michigan has seen their rate of job related deaths decline.
Federal data reports that the rate of workplace deaths in Michigan decreased from 3.6 per 100,00 in 2010 to 3.4 per 100,000 in 2012.  This is right on par with the national rate as well.
Transportation accidents are the leading cause of workplace related deaths in Michigan, and men are more likely to be killed on the job than women are.
The total number of workplace fatalities last year was 133.