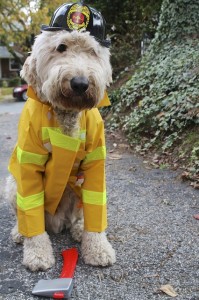 Minneapolis is facing a problem that is getting too hot to handle. Their fire department has seen their rate of injuries increase over the past two years, paying out almost double what they paid in 2012 for workers' comp costs. Meanwhile, their budget and number of personnel is decreasing. Not a good combination when it comes to solving this problem.
Fire Chief John Fruetel says that they pay about $2.4 million a year for injuries- most of which are related to back and leg injuries related to strenuous lifting. The president of the Minneapolis Fire Fighters Union Local 82, Mark Lakosky, says that their budget has been cut while the amount of calls they are expected to handle has increased. That may mean there are fewer fighters who are still expected to take on the same amount of work, which could lead to injuries.
"We had four or five firefighters on a rig a few years ago now those same tasks are being done by three," he said.
Fruetel says that he would like to have a minimum of 418 firefighters on the force and right now there are only 376- at least 24 of whom are injured. There is a federal standard that requires fire engines to have at least four men on board so that there can be a team on stand-by in case the first team gets into trouble while trying to put out a fire. This is also known as the two in/two out law. If engines go out with less than four men, it could put firefighters in danger and may even be violating an OSHA law.
Beyond the money the department is losing due to injuries, they are paying their short-staffed workers more for overtime than they would pay more staff working at regular hours. Fruetel said it would almost make sense to hire more workers than to pay for all the overtime.
Firefighters are happy that it seems like the city is trying to address the problem- and the mayor proposed an extra $800,000 for the department next year. Hopefully they can work together toward a solution that will keep firefighters safe and reduce their risk of injury.