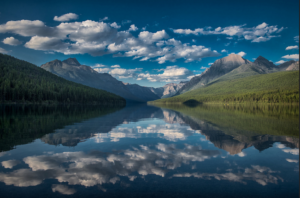 A report from the Montana Department of Labor and Industry shows that injured workers in Montana are more likely to use opioids, and are more likely to be on those drugs for years after their initial injury.
In 2016, almost 61 percent of claims for injured workers in Montana involved prescriptions written for opioids. Across the country 44 percent of claims include a prescription for opioids. About 40 percent of workers who received an opioid prescription had an injury that occurred six years earlier or more, according to a report from the National Council on Compensation Insurance. Ten states were excluded from that report, and claims for self-insured companies or companies writing less than one percent of the market share in Montana were excluded.
Jake Troyer, Communications Director for the Montana Department of Labor and Industry, made a statement saying that they hoped the drug formulary created in 2017 combined with utilization and treatment guidelines and more training and education will work together to combat the problem.
Beyond Montana workers being more likely to be use opioids, they are also slightly more likely to be prescribed a combination of drugs. Nationwide, three percent of opioid claims made for injured workers were given to workers who also had a prescription for benzodiazepines. Six percent of workers in Montana were receiving prescriptions for both. The combination of these two drugs can lead to breathing complications or death, and the U.S. Food and Drug Administration urges providers to write prescriptions for both only when other options have not worked.
Cindy Stergar, CEO of the Montana Primary Care Association, had not seen the report but thought that 2016 might have been an anomaly. She said that in primary care they are focused on treating chronic pain and she expected the state to be "in line" with other states or even lower than others.
Jean Branscum, CEO of the Montana Medical Association, said that she too was surprised by the data. She pointed to data from health care analytics company IQVIA that shows Montana saw an annual decrease in opioid prescriptions of 14 percent between 2013 and 2016.
Progress is being made, but Branscum said, "We should take a look at those stays to say, 'What more can we do?' We're doing things now, and we need to do more."
Read more from the Billings Gazette