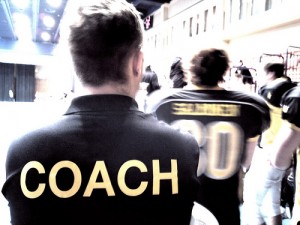 So, it's been about three months since I joined Acrometis and the WC Insights team. As my internship period comes to a close in the next few minutes, I've been lucky enough to have the opportunity to reflect on my time working as a Marketing intern under the tutelage of Lee and Dave.
I left Charleston, SC at the beginning of June as a dumb kid. One who just graduated college, and who knew jack squat about the art of blogging – and even less about the intricacies of the workers' compensation industry. My mind was blown daily as I was bombarded with tools of the trade, insurance lingo, fraud stories, etc.
Long story short, four years of business school couldn't teach anything close to what I've picked up in these three months of hands-on work within the insurance industry. Coming out the other side of this internship, I have emerged a new man: confident, knowledgeable…
And still a dumb kid. Hey, if you can't be honest with yourself, then who can you trust? I'm not naïve to the process; no one has become an expert at anything in three months. Well, anything important anyways; I could get good at eating Cheetos and watching Law & Order pretty dang fast (multitasking!). But what Lee and Dave have done for me with that short time is something I could have never accomplished in 50 years on my own:
They created my foundation.
Every manmade structure ever created – from the Sears Tower in Chicago to the port-a-potties at a Kenny Chesney concert – could not have been completed without first building a foundation. That crucial first step into the real world is what will inevitably shape my entire working life, from the last time I step out of those Acrometis doors until the day I retire.
Whether I end up rising over the business world like a great skyscraper or end up simply settling as an anonymous rest stop is now on me. The future is whatever I make it. But no matter how high I may or may not soar, one thing is for certain: no step in the journey will ever be more crucial than that first one. My foundation.
The example and expertise that Dave and Lee have imparted on me during these three months are things I will never take for granted. If I can implement 10% of what I learned during my time here, and if I can someday become 10% of the men that they are, I'll be able to look back on my life and be satisfied.
The greater Philadelphia area feels worlds away from South Carolina – though the Pennsylvania heat in July certainly felt familiar – yet at the same time it'll always be my adopted home.
I hate to be ranting, so I'll go ahead and close:
Thank you, dear WC Insights readers, for not only supporting this effort, but as part of the workers' compensation industry being a crucial part of our economic system as a whole. Always know that you are important to us here, and know that we do not take a single one of you for granted.
Thank you, my Acrometis family, for making my transition into the real world into a smooth one. You made me feel at home in a new city, and for that you'll always have my love and respect.
And finally, to Lee and Dave, I thank you both for the bottom of my hearts for taking me under your wing and serving as some of the most incredible mentors I've ever had. Know that I intend to take every lesson learned here at Acrometis to heart, and I am grateful that y'all are just an email or a phone call away. And trust me, I'm sure I'll need plenty of advice going forward (see: dumb kid).
So off I ride into the sunset, to find my next adventure. But, no one ever guaranteed this is the last time you'll hear from me.
Even CNN does guest columns now and again.