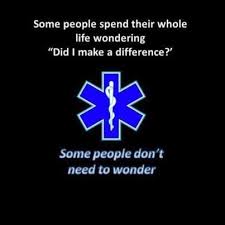 This week is National EMS week with May 21st being the official National EMSC Day.  When there is a significant injury at work the first number we are usually calling is 911, and who do they send out none other than the EMS.  They are the first on scene for the injured or ill and are responsible for stabilizing them and getting them to the hospital for more treatment.  In some cases the EMS can be the difference maker between life and death occurring.  This is not just in work injuries but in our everyday lives when an emergency arises.
The men and women of the EMS are the front line of care for most emergency situations.  They have been trained to triage the injury and get them to the hospital for the proper treatment.  This is a usual fast paced and crazy scene to be taking part in and making the right calls to make sure the someone gets to live another day or to prevent further injury to someone.
EMS week is May 18-24 so while we are out and about and we see an ambulance crew or EMS personnel make sure you stop and say thanks for them putting themselves on the front line to make sure we are taken care of when we need it the most.