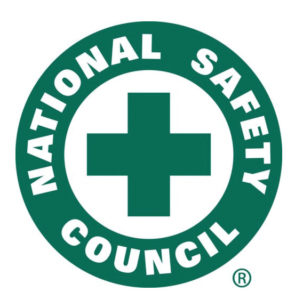 The National Safety Council (NSC) released their 2017 edition of Injury Facts® which is a source for injury statistics, specifically statistics on potentially preventable injuries and deaths. The data is not limited to just incidents in the workplace, but provides insight for all aspects of our lives.
The 2017 report named unintentional poisoning deaths as the #1 cause of unintentional death for adults in the country. Painkillers and related overdoses play a big part in the trend of unintentional poisonings. They reported that 60 people a day die from opioids (22,000 a year), and found that many people are getting medications from friends or relatives and many are using them for recreational purposes. Access access to medicine like methadone and buprenorphine, education and recovery resources like steady housing and employment are effective tools in the fight against addiction.
The report also stated that the cost to the economy from these preventable injuries is estimated at $886.4 billion per year.
Workplace deaths were most prevalent in the agriculture, forestry, fishing and hunting industries. They saw 22.6 fatalities per 100,000 workers in 2015. Transportation and warehousing is also a dangerous occupation with a reported 12.8 fatalities per 100,000 workers in 2015. Mining and construction are also industries that report high workplace fatality rates.
They noted that 478,000 workplace injuries could potentially be related to a lack of sleep.
"Good data help us make good decisions, and Injury Facts® gives us a roadmap for eliminating preventable deaths in our lifetime," said Ken Kolosh, statistics manager and Injury Facts author at the National Safety Council. "We hope government officials, business leaders, safety professionals and anyone working to make the world a safer place will use Injury Facts® to shape decision making and inform injury prevention efforts."
The report is available for purchase from the NSC here.