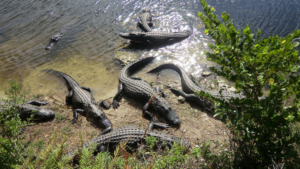 After a few high-profile court cases in the state, the National Council on Compensation Insurance (NCCI) proposed an amended rate filing to increase Florida's proposed combined average rate from 17.1 percent to 19.6 percent. This increase came after significant outcomes from Florida Supreme Court decisions in the past year.
A hearing is scheduled August 16 to allow NCCI to explain their decision and provide people a chance to comment, and if the proposal is enacted it would apply October 1st of this year. The hearing details can be found here for those interested in attending or following.
On April 28th Florida Supreme Court decision found that mandatory attorney fee schedules in Florida's Section 440.34 were unconstitutional, and NCCI proposed a rate increase of 15 percent. That was the Castellanos v. Next Door Company decision. Updates to the state's Workers Compensation Health Care Provider Reimbursement Manual caused another 1.8 percent projected rate increase. The June 9th state Supreme Court case Westphal v. City of St. Petersburg involving the 104-week limit on temporary total disability benefits (which was found to be unconstitutional) also raised the projected rate increase another 2.2 percent.