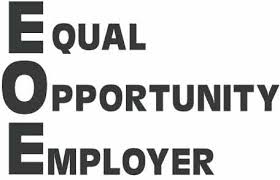 On Monday Gov. Chris Christie signed a legislation that will limit queries that firms can make about a job applicants' criminal background.
This new legislation will take effect in March 2015 and is being called "The Opportunity to Compete Act,"  certain provisions will include:
During the initial employment process an employer cannot require an applicant to complete an application that inquires about their criminal past.
If voluntary information is provided an employer may make a limited and reasonable inquiry.
Once an employee has been qualified and is an employers' first choice to fill a position then the employer may consider an applicant's criminal background.
No employer may make a decision about an applicant based on an arrest that did not result in a conviction.
Christie believes that people make mistakes and if they have paid their debt to society then they should get a second chance to be a normal citizen with every opportunity available to them.  New Jersey now joins 12 other states that have enacted such a law to give people a fair chance at getting a job.  I feel that people can reform and can change and depending on the severity of the crime they committed and how qualified they are for the position they are applying for they should have a chance to get the job if they are the most qualified.  I also think that with a law like this you should start to see the unemployment rates go down in these states.  It will be interesting to see how this plays out and if the people who get a second chance capitalize on th opportunity afforded to them.