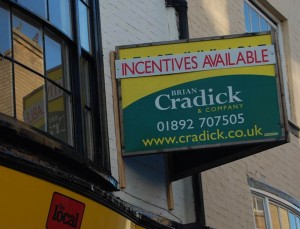 We're getting into the "New Year-New You" spirit here at WCInsights and want to analyze the results of a recent publication from the Northeast Business Group on Health, titled "Weight Control and the Workplace". Many people resolve to get healthier in the coming year, but many don't realize just how much of an impact getting healthier could have on employee morale and the company's bottom line.
The report was based off of a roundtable discussion of 15 different executives and healthcare representatives from organizations likes Aetna, CBS, Cigna and Horizon Blue Cross Blue Shield, who discussed the benefits of (and strategies to accomplish) a successful health plan for employees.
We all know that obesity and related afflictions have a hefty consequence on healthcare spending in this country, but what does that mean with the workplace in mind? The report states that obese workers file twice as many workers' comp claims as their non-obese counterparts. The average medical claims cost per 100 workers is about $51,019 for an obese person compared to $7,503 for a non-obese worker. Obese men take 6 more sick days a year than non-obese co-workers and obese women take 9.4 more sick days a year, resulting in almost $6.4 billion in absentee loss to companies across the country.
Another big factor in loss is "presenteeism" which is when you come to work but you're not really "at-work". Things like illness, fatigue or lack of focus can cause you to be less productive. This has been shown to be the biggest cost driver related to obesity. The report claims that a company with 10,000 workers who earn an average of $50,000 a year can see a loss of between $7 and $8 million a year due to presenteeism.
What does this all add up to? We need to make a change in the way we look at employee wellness. We spend a huge amount of time at work, it only seems fitting that there be some kind of wellness program in place to help us stay happy and healthy at work. The report states that for every dollar invested, medical costs fall by $3.27 and absentee loss falls by $2.72, while employee morale and retention rates improve. The problem is that it's hard to make these programs stick. That's why the round table evaluated effective programs and provided tips to help your employees want to become and stay healthy.
"Overweight employees cost employers more than $73 billion each year and put themselves at risk for diabetes, heart disease, arthritis and other chronic illnesses," said Laurel Pickering, President and CEO of NEBGH, an independent coalition of large national employers and other organizations working to improve healthcare value and reduce cost.  "Employers, health plans and healthcare providers need to come up with coordinated, compelling approaches that engage employees in managing their weight in order to stem skyrocketing healthcare costs and improve public health."
The roundtable found that almost 58% of employees say incentives are very important when it comes to whether or not they will participate in a program, and programs that do offer incentives see a 30% higher participation rate. One company hosted a "Walk to Paris" competition and challenged employees to walk the 7.2 million steps it would take to travel from New York to Paris. Those that did would be entered to win a free trip to Paris.
The panel also said things like support from executives to make it seem like an organizational priority would increase participation rates. ROI data would ensure that the company would continue to implement wellness programs beyond a short period of time, and establishing success benchmarks would help keep everyone on track. One of the biggest drivers they found in successful programs was having a more individualized plan for each employee rather than one canned path to wellness. Everyone has different needs and goals and it seems to work better when employees feel their needs are being taken into consideration.
Why not make 2014 the year of the wellness programs so that your 2015, 2016 and beyond can be less costly, happier and most importantly-healthier?