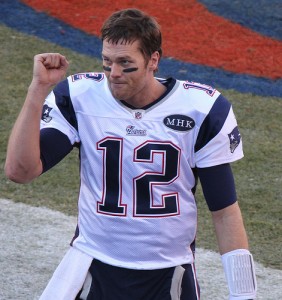 NFL quarterbacks Tom Brady and Drew Brees are putting down the pigskin and picking up the pen, to try and influence a change in California's workers' compensation laws.
The two wrote an editorial to the San Francisco Chronicle disagreeing with a proposed law that, if passed, would classify professional athletes differently than other interstate workers – such as pilots, migrant workers, actors, etc. This would exempt athletes from filing an out-of-state claim.
The opinion of these players is that singling out their profession is not only fair, but unjust. Brady claims that players take salary hits now to ensure care for injured athletes later in life. Additionally he points out that, according to California's Franchise Tax Board, pro-sportsmen and women contributed almost $200 million in tax revenue for games played in California stadiums.
Injuries are seen as "part of the game," yet when construction workers or fisherman face risks that are "part of the job" they absolutely deserve benefits. I commend Brady and Brees for using their name recognition to fight this. Although they certainly make the millions now to offset the cost of complications later there are many athletes – be they NFL, MLS, etc. – fighting for their roster spots and paid the minimum salary that need compensation later in life.
What are your thoughts on this proposal?
The full editorial can be read at the San Francisco Chronicle.