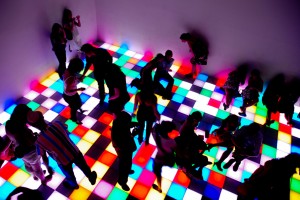 A Maryland Court of Special Appeals had granted workers' compensation to an employer who was on a business trip and hurt himself at the hotel's nightclub.
Dallas Gravette, from Idaho, had been assigned by his company, Visual Aids Electronics, to work as an audio visual tech at a convention center in Maryland. On July 10, 2011 he was working at the center during the day and then visited the hotel's nightclub later than evening when he slipped on a wet dance floor and injured his pelvis.
The original judge in the case decided that he should not receive benefits because it was not an injury "incidental to the travel requested by employer"; he acted on his own as a personal agenda and it was not part of his duties there. The first judge decided that cutting it up on the dance floor did not make the cut to be compensated.
The "traveling employee" term means that the worker was required to travel in order to do his job. The issue is really whether the employee was working at the time of his injury or not. He was injured at the same hotel where he was staying, though not in his room at the time of the accident. Several other cases like this have been compensated when the employee was eating in a hotel restaurant or taking a shower in a hotel, but dancing seems to be a whole new territory. The appeals court said that injuries occurring when a traveling employee is engaged in recreational activities are compensable if they can be considered reasonable and not out of the ordinary. They decided that dancing at a nightclub in the hotel was feasible and compensable.