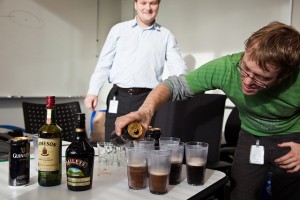 Many states will allow a claim to be denied if alcohol or drugs are the sole cause of the injury or death, and some states will even lower premiums if the workplace is proved to be a drug-free workplace. Now now New Mexico may join their ranks. About two thirds of voters said they supported legislation that would seriously cut back or flat out deny benefits to work comp beneficiaries in cases involving alcohol or drug use.
The legislature has tried to pass a law like this before but there is some push back from people who say that spouses or children of deceased workers should not be punished for the actions of, what may have been the sole breadwinner of that family. There is also the issue of how to legally define intoxication from drugs, especially with medical marijuana and prescription drug use on the rise. Some worry that this will lead to employers that rigorously drug test their employees, even in cases where it is clear that there was no alcohol or drug use.
The man in charge of the polling company that rand the study, Brian Sanderoff, said that he thinks this reveals that people feel the worker should have a sense of responsibility. He said the residents are sending a message of "If you are the one who was drunk on the job and got hurt, that shouldn't fall on your employer". As it is now in New Mexico, benefits are only reduced 10 percent when it is found that alcohol or drug use was a factor in the workplace injury. Colorado will reduce benefits by half; Florida, Texas and Georgia flat out deny benefits.
What do you think about legislation like this? Do you think the worker "deserved what they got" or do you think that the people they might leave behind should be able to receive comp? Let us know on our LinkedIn page.