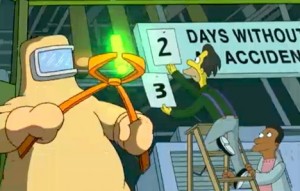 Four Arkansas companies are being cited by the U.S. Department of Labor's Occupational Safety and Health Administration for an incident that occurred last March at the Nuclear One plant. A crane collapse left one worker dead and eight others injured in Russellville, AR.
Fox News reports that Precision Surveillance Corp. faces a $6,300 penalty for a serious violation, after they failed to provide an effective communication system which would have signaled the operator with an emergency stop alert. A serious violation occurs when there is a high likelihood that death or a serious injury could result from a hazard the employer should have known about.
The three remaining companies received serious violations for failing to comply with crane-related hazards. Bigge Crane and Siemens Power Generations Inc. are facing fines of $56,700 and $63,000, respectively, for nine serious violations each. Entergy Operations Inc. has been cited for seven violations and is looking at fines of $49,000.
In total the fines amount to $175,000 for the 26 violations. Carlos Reynolds, the OSHA area director in Little Rock, said the tragedy could have been prevented if the proper precautions had been taken. The victim's mother has filed a wrongful death lawsuit, and Reynolds said OSHA will hold the companies accountable for not meeting safety responsibilities.