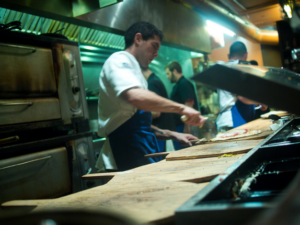 The Ohio Bureau of Workers' Compensation is proposing a big workers' compensation rebate to the state's employers thanks to big investment earnings for the BWC fund.
The board of directors proposed a rebate of $1.1 billion and will present this figure at the board meeting on Thursday, March 16th. School districts would be slated to receive $41 million, local governments would receive $91 million, and private employers would receive the remaining rebates. There are 200,000 employers that pay into the system and the fund is worth $23.5 billion. They originally projected a 4 percent return on their investment but have been averaging a 7 percent return so they have been able to offer rebates to employers.
Ohio BWC Administrator Sarah Morrison said employers could start to receive the money in July if the rebate is approved in April. The bureau is also looking into investing in expanding workplace safety efforts.
Rather than reduce premiums, the BWC decided to issue rebate checks so that employers would not come to think of this as a recurring revenue source. Since 2011 the bureau has returned $6.3 billion to businesses. The rebates will make up almost two-thirds of employer's annual workers' comp premiums.
Read more at The Toledo Blade