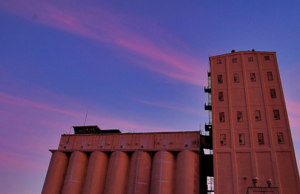 A manufacturer in Oregon, OH, has been cited by the United States Occupational Safety and Health Administration (OSHA) and is facing significant penalties after a worker at their facility lost part of his arm and his right hand. OSHA contends that the company did not equip machines with proper safety guards which could have prevented the accident.
Autoneum North America makes automotive insulation at their facility outside of Toledo, OH. A worker was feeding waste into a shredding machine when his arm got caught in the machine's main point of operation. He lost his right hand, his wrist and a portion of his forearm. The company had not provided the proper safety guards on the machine.
The company received three willful and two repeated violations from OSHA. They had previously been cited by OSHA for similar hazards at another one of their facilities in February of 2016.
They received a willful violation for failing to protect employees from struck-by hazards, and another willful violation for failing to guard machines so that employees were protected from hazards created by the point of operation of the machine such as nip-point hazards, rotating parts which could create caught-in hazards, flying chips or spark hazards. They received a willful violation for failing to ensure the point of operation on equipment was guarded to protect employees from amputation hazards.
They received a repeat violation because they did not train employees on proper energy control safety measures, specifically lockout/tagout procedures. Employees were exposed to amputation hazards as a result. They also received a repeat violation for failing to ensure that energy control procedures like lockout/tagout were being used on machines such as the grinder or conveyer, and for failing to follow to established procedure for such energy control measures.
They face just under $570,000 in fines.
Read OSHA's press release and view the citations here.