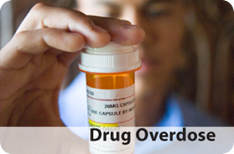 In January 2011, Gov. John Kasich announced that there would be a Governor's Cabinet Opioid Action Team (GCOAT).  One of the byproducts of this announcement was the forming of a Professional Education Workshop (PEW) that was comprised of clinical associations, pain management physicians, state boards, and state agencies.
Last spring the PEW announced that they were going to implement some prescribing guidelines for opioids for hospital emergency departments.  October 2013 those opioid guidelines went into effect for all those who prescribe opioids.
Pain medication is prescribed using calculations from the Morphine Equivalent Dose (MED).  When the MED of a prescribed dosage is between 50-99 the patient is three times more likely to have an overdose than if the MED is under 50.  Ohio has seen a drastic increase in the number of overdose deaths in the last decade.  In 1999 there were 327 overdose deaths, that rose to 1,765 in 2011.  The biggest contributing factor in these deaths in opioid abuse, so of course there is particular emphasis on these drugs.
Under the new guidelines when a patients has been on a MED of 80 for three months due to chronic, non-terminal pain the treating physician needs to reevaluate the efficacy and safety of the pain management drugs prescribed.
The PEW also stresses that the guidelines that have formulated are in no means meant to replace the judgement of the clinical physician, they are designed to help supplement the doctors judgement.
The guidelines also suggest the prescribers make sure that their patients know about the long term adverse effects of opioid usage by having them resign informed consent papers, giving them more information about abuse, also they should use the Ohio Automated Rx Reporting System.  One other thing that I agree with is having a patient sign a pain treatment agreement saying they will not go anywhere else for pain medications, if they are found using other prescribers they could be quote "blacklisted" from receiving pain meds and listed as a pill seeker.
Purdue Pharma the makers of Oxycontin have a list of physicians on their website who are suspected of recklessly prescribing opioids.  They also suggest that the prescription abuse epidemic is caused by pharmacy robberies, teens raiding medicine cabinets at home, and patients doctor shopping to find the easy targets that will prescribe.  The state says if these are the causes then the guidelines are not likely to help all that much.
I believe that Ohio has made a step in the right direction.  If people want something bad enough they will always find a way to get what they want.  This can help to lessen the epidemic and if it shows positive results then maybe more states will adopt a program similar to Ohio.  You will never be able to completely end the epidemic of drug abuse, but if you can put a serious dent in it then you have done a great deed and saved many lives in the process.  I commend the State of Ohio for taking the first steps toward keeping their citizens safer.
Source: Healthy Ohio