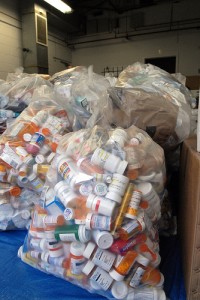 A recent resource published with workers' comp professionals in mind is a step in the right direction in the fight against the opioid epidemic.
The publication is titled "Opioid Therapy: Effective Case Planning" and was produced using various state and industry groups like the American College of Occupational and Environmental Medicine, Department of Health and Human Services Substance Abuse and Mental Health Services Administration and OpiodRisk.
It introduces various concepts that workers' comp professionals should become familiar with so they can help play a role in controlling the opioid problem faced by the industry. Besides the obvious addiction and misuse risks, long term use of these drugs is associated with longer disability length, higher medical cost and a decreased success rate. The case planner suggests that without early intervention, 15% of patients who begin to use opioids increase their dosage by 414% within a year. That is why it is important for adjusters to know the rules and regulations in their jurisdictions.
The Official Disability Guidelines (ODG) has split opioid prescribing into three phases following injury- the acute pain, subacute pain and chronic pain phase. Acute pain occurs in the first few weeks after the injury and opioids are recommended for this short time frame. Long term use after this phase has more potential to become problematic. With continued use during the 1-3 months of subacute pain after the injury, dependence on opioids becomes more likely and it is crucial that patients are monitored for depression and dependent tendencies during this time. Opioids are not recommended after 3 months, called the chronic pain phase. If they are used they should remain at a low dosage and patients should routinely be screened for risk of abuse.
The guide identifies alternatives to opioid use and recommends proper steps to go through when allowing for opioid use. A return to work date should be set and patients should continue to be monitored by those involved with the case.
There are multiple factors that go into the decision to prescribe or not prescribe opioids and what dosage to use. This guide is thorough enough to help claims professionals but also quick enough to be able to use on a frequent basis. It can be hard for already overwhelmed adjusters to stay on top of their patients that need or use opioids and it is easy to let a case fall through the cracks, increasing the risk for dependency and misuse. This guide will be of great use to adjusters who are struggling to handle claims where pain persists and dosages are changing. Effectively managing opioids and their use is a key to solving the abuse problem.