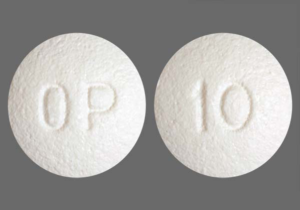 This week two things happened in the world of opioids as they relate to patients and doctors. The manufacturer of OxyContin, Purdue Pharma, announced that they are going to stop marketing opioids to doctors. Also, a report released by Senator Claire McCaskill shows that opioid manufacturers spent millions on influencing patient groups and advocating for the use of opioids.
The announcement from Purdue stated that they cut half of their sales staff and the remaining sales representatives will no longer visit doctors to discuss opioids. They will focus on the company's other medications. OxyContin was approved in 1995 and since then has become the world's top-selling opioid painkiller, according to an article from Marketplace.
Purdue has been sued because their marketing style for the drug downplayed the addiction risks, and many said they used deceptive marketing techniques.
In a statement the company said that have "restructured and significantly reduced our commercial operation and our sales representatives will no longer promote opioids to prescribers."
The report "Fueling an Epidemic: Exposing the Financial Ties Between Opioid Manufacturers and Third Party Advocacy Groups" from Senator McCaskill states that drug makers gave millions of dollars to pain-treatment advocacy groups over a five-year period between 2012 and 2017. It suggests that this arrangement may have contributed to the opioid epidemic the country is currently facing.
McCaskill said the financial relationships "were insidious, lacked transparency and are one of the many factors that have resulted in arguably the most deadly drug epidemic in American history."
In 2012 Senators Max Baucus and Chuck Grassley initiated a similar investigation that was tabled.
Executive Director for the Academy of Integrative Pain Management, Bob Twillman, said that his organization has started to advocate for alternative pain management techniques such as chiropractic and massage therapy. He says that there are cases in which opioids are necessary for patients to control pain and his organizations tries to help them have access to these medications.
The report reveals that a majority of health advocacy groups have taken funding from drug manufacturers. There is a citation in the report from the Journal of American Medical Association which claimed that 8 percent of patient groups had responded to a survey saying they "reported [that] pressure to conform their organizations' positions to the interests of industry funders is of concern."
Read more from NPR regarding the report.