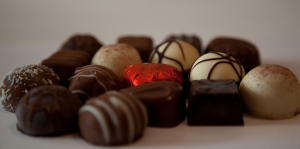 The Occupational Safety and Health Administration (OSHA) recently cited Russell Stover Candies for an ammonia leak that caused a two hour shutdown in one of their facilities last fall.
The factory uses refrigerants as part of their process and that may mean the factory is susceptible to an ammonia leak. Ammonia can cause severe skin, eye and lung irritation and may even be fatal if it is inhaled. A few employees did ask medical personnel to examine them but ultimately no one needed to go to the hospital.
The facility in Iola, Kansas was evacuated because an air-conditioning pipe failed and leaked 22 pounds of anhydrous ammonia out into the air. The plant was closed for two hours and workers were evacuated. After this incident, OSHA investigated and cited the company with 19 violations in all- three repeat, 14 serious and two other-than-serious. The proposed penalties total $193,600 and the company is now in OSHA's Severe Violator Enforcement Program, which means they will receive follow-up inspections and have to ensure all employees are aware of OSHA's safety rights and regulations.
They received serious violations for failing to properly follow OSHA's process safety management standards which are in place for companies that use highly hazardous chemicals in productions. They failed to protect employees from chemical hazards that could have arisen by deviating from the processes that relate to temperature and pressure. Their process hazard analysis failed to address the quality of incoming ammonia which exposed employees to associated chemical hazards. They failed to have a set plan in place that made it clear to employees what to do in the event of an emergency shutdown. The company was also cited because relevant employees were not trained in their responsibilities as they related to the refrigeration and ammonia release process.
They received a repeat violation for failing to establish and/or implement written procedures to maintain integrity of process equipment like the pressure vessels, vent systems, King valve and emergency shutdown controls. They received repeat violations for failing to protect employees associated with production, and failing to inspect and test process equipment as frequently as is recommended.