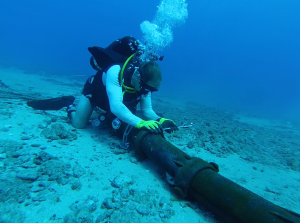 Another large fine to a company who failed to properly train their workers, resulting in the death of a 45 year old man this past summer. The Occupational Safety and Health Administration (OSHA) cited the employer and doled out $116,000 in fines.
Ernesto Rodriguez worked for Ric-Man and was working on an underwater pipe in a large ditch in Weston, Florida. He didn't resurface and a coworker tried to save him but he died later that day.
Ric-Man International has received 19 different safety violations, one of which was willful. That willful violation was for failing to provide cave-in protection for workers who were in an excavation site that was more than 5 feet deep- an OSHA requirement. This company had previously been cited for lack of cave-in safety protections.
The Ft. Lauderdale director of OSHA, Condell Eastmond said that there are feasible methods available for proper cave-in protections, like sloping the soil around at a shallow angle or shoring the trench walls, and that it is up to the company to make sure they use those preventive measures and keep employees free from hazard.
Thirteen serious violations were issued for failure to ensure that diving workers were properly trained and had enough experience to do this kind of work. They failed to provide back-up air supplies, safety harnesses, or communication for emergencies. They did not properly plan for the risks that might come with this kind of work and did not ensure that workers had CPR training. They also received five non-serious violations.
Instead of waiting to get hit with fines and violations, I wish that companies would take the necessary safety precautions to prevent these kinds of accidents in the first place.