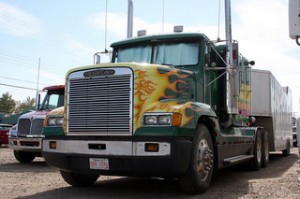 In Portland, the US Department of Labor's Occupational Safety and Health Administration (OSHA) has come to the defense of a worker who was unfairly discriminated against by his employer after he refused to violate safety regulations.
A driver working for Oak Harbor Freight Lines Inc. refused to drive for fear he would violate the "Ill or Fatigued Operator Rule" when he was sick and taking narcotic cough medication. In response, the Washington based trucking company suspended the driver without pay indefinitely and then fired him in September 2010. As a result, the driver filed a whistleblower complaint against them.
This is not the first time Oak Harbor Freight Lines has retaliated against their drivers who do not want to violate safety laws. OSHA investigations found that the company has an attendance policy that can punish drivers for failing to drive even if they have valid safety reasons not to. OSHA ordered the company to compensate the driver for lost time and strike the incident from the driver's file. They are also required to make information available to their employees about the Surface Transportation Assistance Act, which protects drivers from situations like this.
The STAA and other statues like it protect employees who believe they are being unfairly retaliated against and employees are encouraged to submit whistleblower complaints with the secretary of labor who will launch an investigation. As a rule, OSHA does not release the identities of employees involved in whistleblower complaints so they feel secure coming forward.
These laws are in place to protect the employees, but also the public. I sure wouldn't want to be cruising down the highway with a tractor trailer behind me operated by someone who was not in any condition to be driving. I am glad OSHA is taking the necessary steps to teach this company a lesson and encourage other employees to speak out.