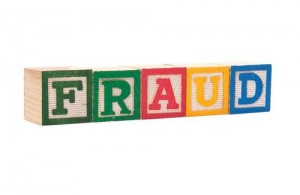 A Connecticut woman has been arrested and charged with receiving more than $280,000 in workers comp benefits for a supposed injury in November 2003 that left her unable to work as a nurse at the Regency House nursing home.  She in fact has been running a business in Meriden,CT.
Shuler is charged with one count each of; workers comp fraud, perjury, larceny, and defrauding a public community.
According to the investigation it appears that Shuler was owning and operating a business while she was receiving comp benefits.  Shuler owned Sistas Salon and Spa.  During this time she earned more than $96,000 a year that she failed to report as earnings.
During the seven year period she received comp she collected around $282,000.  Workers comp benefits are designed to help people who are legitimately injured and cannot go back to work to make an income.  The Workers Compensation Fraud Control Bureau of the Chief State's Attorney conducted the investigation and made the arrest.
Workers' Compensation Fraud is a class C felony punishable by up to 10 years in prison and/or a $15,000 fine; Perjury is a class D felony punishable by up to 5 years in prison and/or a $5,000 fine, and Larceny in the First Degree by Defrauding a Public Community, a class B felony punishable by up to 20 years in prison and/or a $20,000 fine.
This woman took a lot of money that could have been helping people who are truly hurt.  Of course she is innocent until proven guilty at her arraignment on October 1.  Again just another way that people think that the state will not find out they are committing fraud.  Business  owners need to file statements and pay taxes to the state, what makes someone think that the state will not put two and two together.
Source: Workerscompensation.com