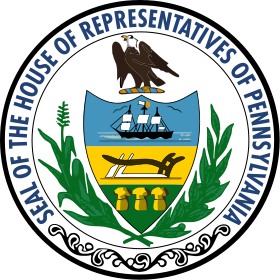 We have written many articles about physician dispensing drugs, and how there is a markup and a great deal of medical spend that is being incurred to work comp carriers.  Let me introduce you to Pennsylvania House Bill 1846; this bill will attempt to control the costs of physician dispensed repacked drugs by requiring that physicians can only dispense a five day supply and must provide the original NDC code of the manufacturer drug so that the cost may not exceed 110% AWP or the original drug.  This is also to push the injured worker to the pharmacy to get their medication.
Usually a physician will partner with a drug re-packaging company that will purchase large amounts of medication, and repackage them into single prescription sizes at a higher than AWP price.  WCRI reports that physician dispensing is on the rise, studies show between 2008-2011 there was an increase from 17% to 23% in physician dispensing.
The bill is being sponsored by Representative Quinn – Doylestown, it was referred to Labor and Industry on November 18, 2013.  A few key points in the bill that I want to point out:
A repackaged NDC number may not be used and will not be considered the original manufacturer NDC provided by the FDA.  If a physician uses such an NDC number then reimbursement shall be limited to one hundred and ten percent of the AWP of the least expensive equivalent.
No outpatient provider besides a licensed pharmacy may dispense more than a five day supply of medication commencing on the injured workers  initial treatment.
We have see physician dispensing turn into a money making concept in many cases for physicians and re-packaging companies.  I think this is a great bill that will limit the amount that can be reimbursed as well as the amount of medication that can be dispensed.  This should help to control injured workers trying to seek out additional pain medication.  I hope we see some action come along on this bill and something of this nature to pick up in many other states especially those that have a high rate of physicians dispensing drugs.