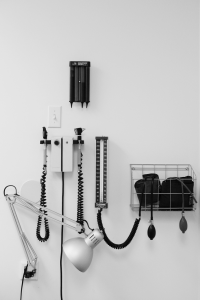 Some bad news from the home state. According to a new study from the Workers Compensation Research Institute (WCRI) almost half of what the state of Pennsylvania's comp program pays for prescription drugs goes to physicians who directly dispense them, and physician dispensed drugs make up almost a third of total prescriptions. Direct dispensing means that doctors do not send their patients to a pharmacy and can charge much more for medication.
This is a huge jump from even four years ago, when physician dispensed drugs accounted for 17 percent of prescriptions and 17 percent of prescription costs. Opioid addiction and overdose rates have also been skyrocketing in the state. A Drug Enforcement Administration (DEA) report last year found that many of the top purchasers of oxycodone medications that dispense directly to patients were located in Pennsylvania.
The CEO of the Treatment Research Institute in Philadelphia, David Gastfriend, said that a concentration of physicians who readily dispense these kinds of medications could attract sort of a "subculture" of people who are on workers' comp and spread the word about that doctor willing to dispense pills right then and there, and they continue to support the doctor's practice of direct dispensing. There have been studies that show that this kind of practice does not improve care, and according to Gastfriend it might even perpetuate harmful cycles of addiction.
Maybe a reason this has continued to escalate is that workers who are receiving the drugs won't question the cost differential because they don't see it- they do not pay for treatment under workers' comp. Take for example, the common medication Percocet- which costs an average of $.64 a pill at a pharmacy but can cost as much as $3.55 when dispensed directly from the doctor's office. That's about 5 and ½ times more.  Vicodin prices increased by 71 percent in doctor's offices in the past four years as opposed to an increase of just 10 percent in pharmacies. Doctors can set their own prices because they are not held to the same price rates as insurers.
The state legislature has been in talks to curb this practice, but while a bill restricting the practice passed in the House it has not made any significant progress in the Senate. Pennsylvania's secretary of labor and industry, Julia K. Hearthway, said that a bill limiting this kind of thing could save the program up to 1 percent a year- which doesn't sound like much until you realize the amount assessed for all programs (things like the administration fund, self-insurance guaranty fund, subsequent injury fund, etc.) totaled $105,043,492 in the 2012-2013 fiscal year. One percent of that would be a little over a million dollars. Maybe this new report will change some minds in the legislature.