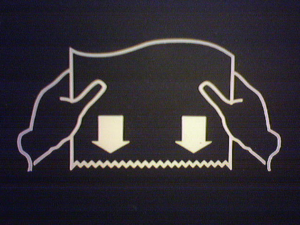 The Pennsylvania Supreme Court denied an appeal from the Kimberly Clark Corporation in the matter of death benefits that were awarded to the widow of an employee who died as a result of occupational exposure to carcinogens. The decision to award benefits had been challenged but upheld by the Workers' Compensation Appeal Board in May, a decision the state Supreme Court affirmed.
Donald J. Bromley worked for Kimberly Clark as an electrician from 1973 to 2005. Kimberly Clark produces paper products like napkins, toilet paper and paper towels. In 2005 Mr. Bromley was diagnosed with metastatic bladder cancer and passed away on June 23, 2006.
His widow Sharon R. Bromley filed for benefits in August of 2008. She sought lost wages from August 11, 2005 to the date of Mr. Bromley's death, and medical benefits and counsel fees that resulted from his work injury. She claimed that his death was a result of an occupational disease that was caused by exposure to carcinogens at work.
His wife testified that he would often come home with dye on his hands or clothes, and that his clothing sometimes had paper dust on it. A former co-worker of his also testified that they had worked with hazardous chemicals for a time and that they were exposed to significant amounts of dye. Dr. Barry Singer said that chest x-rays revealed "asbestos lungs" of Mr. Bromley, and that 20-30 percent of bladder cancers are caused by exposure to occupational chemicals. Workers who are not protected are at high risk. Dr. Singer concluded that his cumulative exposure to chemicals at work was a substantial factor in his development of bladder cancer and ultimately his death.
A Workers' Compensation Judge determined that she was owed average weekly wage benefits starting from the date of Mr. Bromley's death, as well as 10% of the interest on all deferred comp payments, $3,000 towards funeral expenses, litigation costs and attorney fees. Kimberly Clark appealed, and the Board could not determine whether the conclusion that Mr. Bromley's death was due to occupational exposure stemmed from Section 301(c)(1) or 301(c)(2) of the Workers' Compensation Act. They remanded the case back to the WCJ to determine if the claimant had indeed met the burden of proof for Section 301(c)(1), which is what they based their original decision off of. That section says that in order for benefits to be paid they must be due to a repetitive or cumulative injury by way of exposure to carcinogenic agents in the workplace over an extended period of time. This was determined to be the case for Mr. Bromley.
Read the court case here and more about the Supreme Court denial from Business Insurance