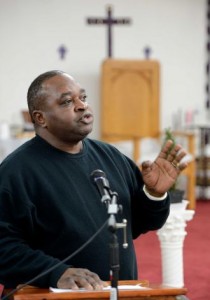 Pastor Willie Bacote of the Missing Link AME Zion Church has been fined $13,391 for misrepresenting his back injury.  His injury occured while working at the Troy Housing Authority as a child aid.
Bacote also helps his church to run flea markets to help support the cost of operations.
The state review the case for Bacote after a video was shown that had Bacote lifting couches, chairs, boxes, and multiple heavy items to the churchs' flea market.
The court decided just to fine Bacote for the money that workers' compensation had paid out with no additional fines because they said he looked to be helping his community.
Pastor Willie said that he could not let the flea market go to waste this is how they support the church.  When he learned of the fine he said that it would be paid.
Raise your mouse and click on timesunion.com for the story.