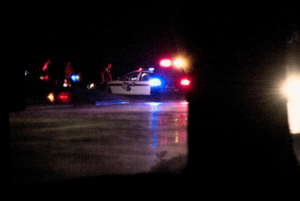 Garry Realin, a police officer who responded to the Pulse Nightclub shooting in Orlando in 2016 was denied by a Workers' Compensation Judge for his post-traumatic stress disorder (PSTD) claim, because a physical injury did not accompany the PTSD.
Florida law says that PTSD must accompany a physical injury in order for first responders to be eligible for benefits, since witnessing tragic events on the job are classified as within the scope of employment. Realin's attorney claimed that he was in the hospital several months after the shooting due to hypertension, which he claimed met the standard for a physical injury to accompany PTSD so Realin should receive benefits. The judge ruled that since Realin had not reported a physical injury, or had his blood pressure taken on the night of June 12, 2016 (the night of the shooting) it could not be claimed as a physical injury. Judge Neal Pitts did not deny that Realin may have suffered mental anguish or trauma in his experience at the club but said "I only have the law as we know it".
According to the Orlando Sentinel, Realin received an early retirement from the department and will receive 80 percent of his salary for his lifetime. Realin and his wife say they want Orlando to pay for workers' comp benefits to make a statement about emotion-only injuries.
Read more here.