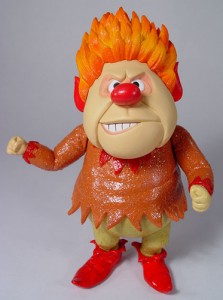 Most people hear "work-related death" and think of a horrific mechanical accident or a fall from 12 stories up. But heat stress? To many it's a laughing matter, but turns out it's more serious than you might think.
The US Department of Labor, Office of Occupational Safety and Health Administration, said they served BFI Waste Services of Texas LP and their temporary labor provider Recena Solutions LLC with seven citations for exposing workers to excessive heat after one worker died this past June. The proposed penalties totaled $33,000.
"It is truly a matter of life and death that workers and employers take proactive steps to stay safe in extreme heat and be aware of the symptoms of heat exhaustion," said Mark Briggs, OSHA's area director in the Houston South office. "It's as simple as drinking plenty of water and taking breaks in cool, shaded areas in order to save lives."
Besides providing numerous educational material and resources, OSHA has developed an app that workers can use to measure the heat index at the work site that can be found at http://s.dol.gov/RI. The app can identify your current risk level and send out reminders to take water breaks or rest.
I know it can be tempting to check your Twitter feed first, but take the time to make sure your work site is safe and take the proper precautions in the heat. In the time it takes you to lose a life in Candy Crush, you could be saving someone else's.