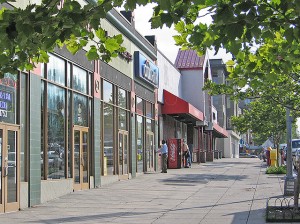 A retail store manager in Nebraska who suffered through a robbery, a retaliatory shooting due to him reporting the robbery, worsening dependencies and resulting psychological and physical injuries due to all of this has been approved for workers' comp-after his battle went all the way to the state Supreme Court.
Gen-X is a clothing store in Omaha that was robbed while Matthew Kim was working in June 2011. Mr. Kim reported the incident to the authorities, and the robbers made threatening phone calls to him and ultimately returned to the store and shot him several times.
Before the incident Kim drank alcohol and recreationally used drugs. After the incident Kim was diagnosed with PTSD and his dependency on substances began to worsen. His doctors feared that he would have serious withdrawal symptoms if he tried to detox on his own, and recommended he go through an inpatient rehab program which he submitted to in February of 2012. Both his doctors and employer agreed that his substance use was related to the PTSD and it was compensable.
Then a doctor from Gen-X determined that he had reached MMI (maximum medical improvement) after just nine days at the treatment center and recommended that Gen-X stop paying for the treatment. They argued that his drug dependence was lifelong, not just a result of the incident and the PTSD.
When the Nebraska Workers' Compensation Court determined Mr. Kim's benefits ($400 a week, plus $18,500 in medical bills, $13,236 for the inpatient treatment and any continuing medical services), Gen-X appealed. However the Nebraska Supreme Court unanimously supported Mr. Kim, saying that the incident had caused him to become a dependent drug user rather than a recreational user. They also argued that he was not at MMI and could continue inpatient treatment.
PTSD is a syndrome that can go undiagnosed or ignored, with dangerous consequences. We hear about it a lot with returning soldiers but it is by no means an isolated condition to those who have served in war. This all sounds like a highly stressful event for Mr. Kim and we can only hope that he gets the help he needs to try and overcome it as best he can.