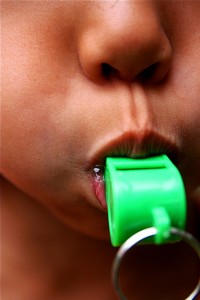 When your employees are trying to tell you about an unsafe situation at work you should listen- or else be slapped with almost a million dollars in fines.
A Michigan company, Asphalt Specialists Inc. has been cited by the Occupational Safety and Health Administration (OSHA) for violating the Surface Transportation Assistance Act and firing a foreman and two truck drivers when they raised safety concerns about driving too many hours.
The Department of Transportation says that commercial drivers are limited to 70 hours a week, and even though that rule is now being challenged, the 70 hour law is still on the books as well as a minimum of 10 hour rest periods between shifts. OSHA found that their employer was wrong in retaliating against them for bringing concerns and ordered that all of them be given their jobs back with damages. The company had to pay $953,916 in damages- broken down into $243,916 in back wages, $110,000 in compensatory damages and $600,000 in punitive damages.
The foreman was fired in June of 2012 after he knew that many shifts were failing to allow for that 10 hour rest window and brought it to the company's co-owner. He said that he and his crew had to work more than 27 hours straight through on several occasions. He repeatedly raised concerns before his termination. Two other truck drivers were terminated in April and July of 2013 when they did not sign a document stating that the company did not require workers to work over the legal limit. The document was supposed to be used as part of the company's defense against OSHA's investigation regarding the foreman's firing the year before. The third was fired for raising safety concerns about hours driven and maintenance on the vehicles.
A fact sheet from the administration's program to protect whistleblowers contains information on how to file a complaint if you think your workplace is unsafe. No one should feel intimidated or threatened for trying to keep themselves, or others, safe at work.