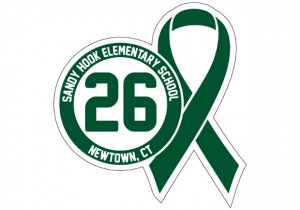 The union representing the teachers and staff from Sandy Hook Elementary is looking to expand the state workers compensation laws to cover mental and emotion turmoil from the horrific incidents that took place.
Originally there was a special fund that was set up to help people pay for these expenses and missed work.  Mental health care is not covered by workers compensation.  It is especially important to have these laws changed for the teachers and first responders as donations that have come in have been much lower than originally anticipated.
Everyone that planned to donate cannot always donate.  We all felt the pain of that December 14th day, and many of us would like to help out in any way possible, but lets face it as times we all struggle financially and cannot always give money even if we have the bet intentions.
Lawmakers created the special fund in March at the request of Newtown officials who feared that workers and first responders who witnessed this terrible crime would have difficulty returning to work.
The Sandy Hook Workers Assistance Fund has received around $215k in donations.  The state figures that they have paid around $64.5k in claims; most of that due to lost work wages.
Workers compensation will only cover mental health if it stems from a physical injury at work.  They do cover some things for police who have fired their weapon or firefighters who witness a fellow fighter die.
The fund was intended to cover these gaps in comp.  A bill was introduced to expand workers comp was introduced earlier this year to cover mental health claims but it failed to pass the General Assembly.
The bill would have covered people who witnessed a death or maiming while at work as long as the act was intentional and not accidental. Labor unions supported the change.  Insurance companies and towns opposed the bill and such it was never sent to the Senate to vote on.
Is it possible that the bill could pass through when the committee reconvenes in February?  Only time will tell.
Although donations to the fund were lower than expected so were the number of claims that have been filed.  About 200 people are eligible to submit claims, of that about 56 have applied.  So far there have been 18 claims accepted and the rest are in process.
Source: Journal Inquirer