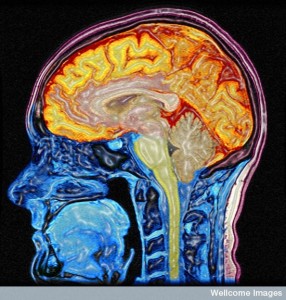 In a story posted by io9.com, it appears that scientists have discovered a way to detect and measure levels of pain people are feeling.  Could this be the answer to the opioid problem plaguing workers' comp?
In the research study doctors used functional magnetic resonance imaging (fMRI) to view scans of the participants brains.  Each participant was subjected to a painful dose of heat then their brains were scanned.
By viewing these scans the doctors were able to come up a technique that can measure and predict pain intensity, at the level of a individual person.
This is a remarkable breakthrough as it is very hard for a patient to quantify pain, as in a 1-10 scale.  Most people either under quantify or in most cases over stress the amount of pain they are in.  It will be some time before this can be used in a clinical setting but it is a great start.  Opioids are widely prescribed and widely abused and this could help to correct this issue.  To read the entire story and not just this scan, head over to io9.com.