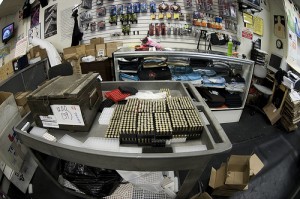 A 76 year old Montana man who owns a shooting supply company has pleaded guilty to collecting $277,000 in workers comp benefits while operating a profitable business.
William Szudera collected comp based on statements that he gave to the Department of Labor.  He was injured in 1970 and placed on permanent disability in 1984.  He was eligible to continue collecting his benefits because he stated he was not working and had no income.
Szudera accumulated the $277,000 between 2001-2012, an investigation found that during this time he was operating his profitable shooting supply business which made him ineligible for federal comp benefits.  He was also charged with mail fraud since the benefit checks were mailed to his home.
He would appear he really shot himself in the foot on this one.  He has yet to be sentenced, but at his age any jail time could result in life in prison.  On top of earning money from his business he was allegedly receiving an extra $25k from the government.
Source: Insurance Journal