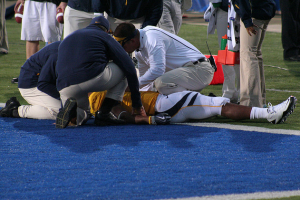 This issue of athletes filing workers' comp claims in California is grabbing headlines lately as bill AB1309 is debated in the state. Players (and CA attorneys who would help file the claims) are arguing that they should be able to file in the state since the players paid taxes while playing in the state.
The state is basically saying-"File where you principally worked." Which does make sense, except that it can be hard to determine in what state the injury occurred for injuries that don't reveal themselves for a while.
The best of the this article is that I got reminded of Bengel Ickey Woods, who took the podium to speak on the issue. Want to read more about the argument? Then make like Ickey and "shuffle" on over to the Huffington Post.