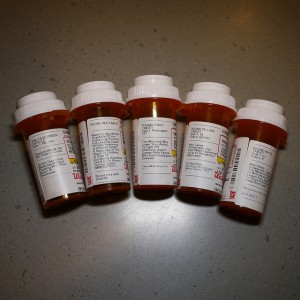 According to the National Survey on Drug Use and Health, prescribed pain relievers have been steadily increasing from 360,000 in 2002 to 761,000 in 2010.
Clearly this has become one of the biggest issues that has been facing workers' compensation and will continue to face workers' comp.
When potential employees go for a drug screen they know they will be tested for the usual illegal drugs.  These potential employees could still be "high" and could still be abusing prescription drugs, yet they will pass a normal drug screen with flying colors.  These employees can be putting themselves, co-workers, and the public at great risks.
Employees in positions such as truck drivers, pilots, and public servants who are abusing opioids on the job can be putting a great deal of people in danger.  So how can we get this situation under control?  Most of the time these drugs were prescribed legally by a doctor for the treatment of some kind of pain.  When used in the correct way these drugs can be highly effective. They do have a high addictive rate; making the user drowsy and "high", also leading the user to rely on them day in and day out, thus creating a problem for the employer.
So this begs the question; should employers be testing for prescription pain killers, narcotics, and opioids during routine drug screens?  What happens when an employee comes back as testing positive, does a valid doctors note and prescription nullify the test?  Should this testing only be done after a workplace accident, or does this need to be a preventative measure?
I think there are many factors and fine lines that can be crossed, but none the less this is a growing epidemic in the work world and needs to addressed and contained.  What are your thoughts and opinions on this matter?  Weigh in on the discussion!