We've been receiving loads of great nominations for our "Star Adjuster" series and we love reading about the enthusiastic and quality adjusters you have been working with. Keep the nominations coming by submitting a form on our Y.O.T.A section of WCInsights. Now for the moment you've all been waiting for…. our first post of the series!

Marlene D. Funkhouser is a Senior Adjuster and Case Manager at Risk Management Service Co. which she says is a great company with great people. She has been in the workers' comp industry since 1993, starting out as an admin. She came highly recommended as a trusted adviser who really gets to know clients, claimants and the "ins and outs" of her jurisdictional rules. We chatted with Marlene to discover a little bit more about her life as a claims adjuster, and through her interview we see firsthand how much of a difference an enthusiastic and dedicated adjuster can make.
WCInsights– What is the most rewarding part of being an adjuster?
MF– I think it's mostly that you never stop learning. There is always something new, or a case that you have never had before.
WCInsights– Your nominator mentioned that you were able to really build trust with your clients, delivering what he called a "Raving Fan Service" to them. Could you expand on that?
MF- I think it is important to make everyone involved feel comfortable. Most important is getting back promptly when they have a question. It's important that they know you are there for them when they have questions. That goes for the clients and the claimants and anyone else involved.
WCInsights– What is something that might make your job easier?
MF- (Jokingly) For everyone to be more careful! No, we have an excellent group of people at RMSC. Between the supervisors and the admin staff being a huge help. I couldn't do it without all of them. You definitely have to work as a team. It helps to have a great team!
WCInsights– What is something you personally do to make your job easier or better?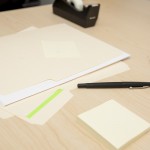 MF- I try to stay as organized as possible, and do the most important things first. Always remember best practices! I stay on top of claims with diaries, lists and LOTS of sticky notes since there are a lot of things to remember. I don't think you are ever really caught up in this business, but staying organized definitely helps.
WCInsights– If you had more time in your workday, what kinds of things would you do with that time?
MF- Help others if they need help, I prefer to stay busy. But I usually don't have any trouble with that!
WCInsights– Could you share a story of getting an injured worker back to work that had an impact on you?
MF- When people are seriously injured and they really want to get back to work, it always makes you feel good when they return. I recently had a man that was going to lose his foot. The doctor held off with the amputation and we extended his treatment. As a result he did not lose his foot and he went back to full duty. I think that made everyone's day, and I give a lot of that credit to our nurse case manager that helped with the case, Stephanie Jarboe.
WCInsights– What's one tip that you could offer to other adjusters?

MF- Don't let the job get to you. You are going to have some bad days. There will be bad cases. You really want to help people but sometimes there is nothing else the doctors or you can do. You have to remember sometimes an injury can change a person's whole life and you may get the blame.  If you need a break-step away from the desk and take a break.
I have worked with so many great people over the years and met some of my very best friends in this industry. I know many adjusters who work hard and I think they all deserve to be nominated!
Thank you Marlene!