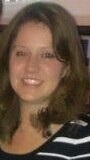 Just like the temperature, our "Star Adjuster" series is heating up. We continue to learn from our adjusters and can't wait to share their stories with our readers.
We love reading about the enthusiastic and quality adjusters you work with. Keep the nominations coming by submitting a form on our Y.O.T.A section of WCInsights. Make sure to grab a complimentary copy of our infographic to feature in your office or share with your friends as well, and while you're there submit your tips for other adjusters!
The next adjuster in our series is Marlene Monico. She became a Senior Claims Examiner at Sedgwick in 2011 and has been there since 2007. Her nominator called her a "rock star" who is on top of her claims from start to finish, and said she was a blessing to work with on cases. In the interview, it is obvious to see that she is a truly dedicated adjuster.
WCInsights- Your nominator mentioned that you always make sure that everything is in order before litigation, and nothing gets by you in your claims. Could you expand on that?
MM- Every single one of my claims is reviewed every 30 days and I believe that is the best way to ensure claims are moving along and that everyone has the most up to date information. By reviewing a claim every 30 days, I ensure that medical, indemnity and client are all kept updated. I request any updated notes within 24 hours of a medical appointments so I always have updated records by the time I receive litigation. In reviewing a claim every 30 days, I am able to catch red flags, determine whether a person is improving, staying the same or declining. When I see a negative impact on a file, I am able to be proactive by taking necessary steps to get the claim moving along.
WCInsights- What is the most rewarding part of being an adjuster?
MM- Getting the results that an injured employee is able to perform their pre-injury job duties. Receiving positive feedback from an injured employee that although the process was stressful, they appreciate the dedication I attempted while handling their file.
WCInsights- What is something that you think would make your job easier?
MM- Something that we don't have, but I anticipate occurring within the next couple of years is a customer service line that would intake a lot of callers questions on the status of their payments, status of approval on treatment, billing questions, etc.  In a day, I receive 50+ phone calls.
WCInsights- What is something you personally do that you think makes the job better for you?
MM- Prioritizing and multitasking my desk. While I am returning phone calls, I am reviewing medical bills to submit.   While I am on hold for extended periods of time, I am able to review my diaries. In the morning I review my mail, and return phone calls that may be from the day before. After 1 pm I work on my diaries and intake phone calls as they come in.
WCInsights- How do you stay on top of claims?
MM- By making sure my claims have the most up to date information. If I don't have the most up to date information, I follow up every week by setting diaries and sending requests.
WCInsights- If you had more time in your workday, what kinds of things would you be able to do?
MM- On older claims, I would start from the beginning and review alternate routes we could have taken in order to avoid the exposures in the future. I would enjoy taking time to review case laws in the multiple states I work and be able to know them well so that when I have a question come up, I can remember that the state does have a specific case law that relates to my issue.
WCInsights- Could you share a story of getting an injured worker back to work that had an impact on you?
MM- The employee that first comes to my mind is a hard working mother who sustained a compensable bimalleolar fracture to her ankle. Although she had the best doctor in the city, she had quite a few setbacks; which did not stop her from keeping a positive mind and working every day.
During the course of her claim we researched her condition a lot together and came up with what we would like the treatment regimen to be. At every appointment she would advise the doctor what we wanted and she presented the options to the doctor. The doctor chose to go with our option and she had a stunning result.
The fact that I was able to work with the claimant and learn/research with her, gave me a positive mindset that if I was able to do this with every claimant, every result could end up with the same results.
WCInsights- What's one tip that you could offer to other adjusters?
MM- Take the time to learn and do your research. Learn from mistakes and although the job can be tiresome, it's very rewarding in the end.
Thanks Marlene!