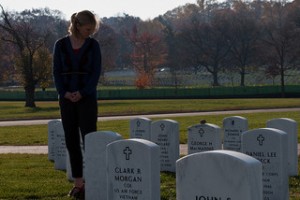 When the unthinkable happens and someone dies on the job- is it really OK to expect grieving families to take responsibility for the funeral costs? Several families are bringing their case to the Massachusetts legislature to try and promote a bill that would increase the amount of compensation they receive to cover a larger percentage of the cost.
Right now the state burial allowance gives families $4,000 for funerals, but the National Funeral Directors Association reports that in 2010 funerals cost an average of $7,775. That doesn't factor in the additional costs of obituary notices, flowers, cemetery plots or gravestones. Most funerals end up costing more than double what beneficiaries receive.
These families are already shocked and in the middle of this they have to think about finding thousands of dollars to pay for an early funeral that nobody saw coming.
"The bills did not stop coming just because we were grieving," said Deborah King, whose husband was electrocuted on the job at age 50. "Among my son's college tuition bills and the mortgage were the funeral bills."
King is now speaking on behalf of workers' compensation benefits in order to try and double the amount of payments received so that families receive $8,000. This is the rate in many other states like Florida, Georgia, Indiana and Louisiana. Bills have been proposed in the Massachusetts legislature before but none have made it through the legislative process. The last time the rate for burials was increased by the state was in 1992 when it was raised from $2,000 to $4,000. North Dakota covers costs up to $10,000 and Minnesota offers $15,000, but Massachusetts has yet to follow suit and increase rates to keep up with rising costs.
It seems like elected officials support the bill, it's just a matter of pushing the legislation through so it can actually do some good to help grieving families.
From: WickedLocal.com