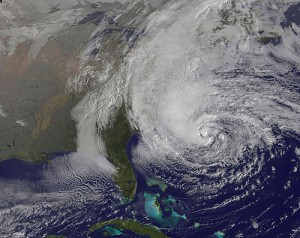 Shane Wood of Toms River, NJ has been charged with providing authorities with a fraudulent insurance certificate and working as an unregistered contractor after his registration was revoked.
The Superstorm Sandy Fraud Task Force arrested Wood after an investigation found out that he had sub-contracted to perform roof repair work in January. The general contractor demanded that Wood provide an official certificate to prove that his company was covered by workers' compensation insurance.
The document allegedly stated that the company was covered by the John Hill Insurance Company. When approached by the general contractor, however, John Hill supposedly stated that Wood provided a fraudulent document, leading to the investigation.
Wood was released from jail after posting a $10,000 bail, and will be tried at a future date.
This storm has brought the people in this area more hardship than I can adequately describe. And while the recovery process is certainly moving along, the coastline is still devastated. The fact that some would possibly take advantage of people in this type of situation is sickening. If this turns out to be true, unfortunately it would not be the first time crooks have used natural disasters to scam people. And it won't be the last.
I commend the Task Force for doing what it can to maintain order. Keep it up.
Source: NJ News